Buy it Now
Death, Dying and Dessert
Reflections on 20 Questions About Dying
View the Video Promo | Read the 20 Questions
It is clear that most all of us understand that we will die. We just don't expect it to happen in our lifetimes. When someone asks me at a social gathering what I do, and I explain that I talk about death and dying, my interlocutor, after exclaiming, "How interesting!" usually turns the conversation elsewhere or, alternatively, just turns himself elsewhere. Why discuss dying when we can talk sports, politics, fashion, food, travel…anything more immediately rewarding. I am not adverse to a bit of gossiping nor do I mind bragging about my kids and grandkids, and I am full of opinions about what's happening in the news. [Read an excerpt]
Americans Speak
One Thing I Would Do For Our Country Is…
In this intriguing politically neutral book, readers meet 65 diverse Americans. They respond to the prompt: If I were in charge, one thing I would do for our country is…Each reply is accompanied by a photo and bio. Forty-eight high-school students also weigh in with their thoughts.
These responses underscore that there are not easy answers to our difficult, complex challenges, but there is a deep yearning for us to Do Better, Be Better, Get Better. The choices the respondents make often come from the personal circumstances of their lives. Here is an unfiltered look at what people care about.
As interesting as the responses are,so too are the reasons people chose not to respond. "It was much more difficult to find participants than I imagined," said author Susan Lieberman, "and it is fascinating to discover how hesitant so many of us are to speak publicly about our concerns. It is my hope," Lieberman says, "that this cans stimulate more conversation among friends and family about public policy."
The final chapter provides clear explanations of revenue sources for the federal budget and budget expenditures, courtesy of the National Priorities Project.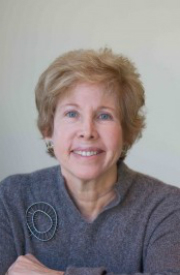 About Susan
Susan Abel Lieberman, Ph.D. has lived in nine cities, written eight books, directed four educational programs, earned three graduate degrees, raised two sons and thinks, one day, she may, perhaps, acquire a partridge in a pear tree.
The unifying theme in all her work has been a desire to help people find satisfying resolutions to the situations that arise from leading busy, complicated lives and to grow into their best selves. "I feel so lucky to have four decades of work that always felt important to me. I hope it has also felt important to others. There is no doubt I am kinder, wiser and more tolerant as the result of having diverse and often difficult challenges to hit up against."
In 2009 Susan co-founded  an end-of-life consultancy, The Y Collaborative, with Nancy Rust in Houston, Texas. Although Susan sold her interest in The Y Collaborative, many of her blog posts continue to appear on the site.