It seems so surprising to me…when, in fact, it should be no surprise at all…that life offers us twists and turns beyond our imagination.  When I was a girl in high school in Pittsburgh, PA, where I had lived all my life, I certainly could not imagine I would spend my senior year in Sacramento, CA, have a glorious summer in Italy, move cities nine times and end up living in Houston, TX and loving it.  How did it happen?
After graduating from McClatchy High School in Sacramento, I went east to Vassar College for two years. Thinking the primary purpose of college was to meet a husband, it distressed my parents that I had chosen an all girls school. They persuaded me to transfer to the University of California at Berkeley. The Vassar-Berkeley combination was wonderful…two years to find myself and two years to find the rest of the world.  I did a Coro Foundation Fellowship in Public Affairs in San Francisco after graduating and then returned to Berkeley for a master's in city planning.  My classmates used to tease that when we got a major paper assignment, they went to the library and I called people for lunch.  Decades later, I still find calling experts for lunch a great way to learn.
As I was finishing my graduate degree, I was offered my dream job working for the new Director of City Planning for San Francisco. Then my friend Terry Borton sent me a telegram saying, "People not buildings matter most. Come to work for the Philadelphia Board of Education's model cities program."  So I did.
My father died while I was in graduate school and my mother moved back from Sacramento to Pittsburgh.   That first year back east, I visited my mother for Mother's Day.  A high school classmate fixed me up with her next door neighbor, Mike Lieberman. I moved to Pittsburgh Labor Day weekend and we married Thanksgiving weekend – the smartest, most satisfying decision I have ever made.
I landed a job at the University of Pittsburgh in the planning office working on top floor of the Cathedral of Learning.  Forty-two stories is really not so high, but I felt, literally and metaphorically, on top of the world.
Mike was completing a residency in pathology but also working on a Ph.D. in biochemistry. When his advisor, Manny Farber, moved to the Fels Research Institute in Philadelphia, we moved as well.
I worked for a year at the U. of Pennsylvania on a grant.  I had never had a job where there was not enough to do.  It may sound great, but, in fact, it did not feel great.  So when Mike decided to spend three months doing cancer research at the Chester Beatty outside of London and I found myself pregnant, it was an easy decision to go with him.  My father-in-law, product of the depression, thought I was crazy to walk out on a $10,000/year job, but since there was so little work to contribute, it was easy to leave.  I returned four months pregnant and took at job with the Vice Chancellor for the Health Sciences at Temple. I asked my boss, Dr. Paul Kotin, why he was hiring a pregnant woman who was only there one more year.  He told me the job required unpleasant decisions and the person who did it wouldn't have a happy future there anyway, so I was perfect.
Our first son, Jonathan, was born in Philadelphia.  When Mike had to move to Bethesda for a two-year commitment in the Public Health Service, I landed as a speech writer and researcher for Gordon McLeod, the head of the new HMO division in Health and Human Services.  During those two years in Bethesda, I finished the Ph.D. in public policy I had started while working at the U. of Pittsburgh and gave birth to Seth.  And then, it was another move, this time to the Institute for Environmental Health Sciences in Chapel Hill, N.C.
Many people thought Chapel Hill idyllic.  I was not one of them.  We lived on a cul de sac where the big event of the day was the mailman.  Mike worked all the time, and I had trouble finding a part-time job in a city with lots of educated women and few work opportunities outside the university.  Finally, I found an interesting position as the participant-observer with a Robert Wood Johnson funded project called the Rural Practice Project.  I was to chronicle the progress of the project over five years.  My boss, Dr. Don Madison, had very firm ideas about writing, and I owe him a huge debt. He made me a much better writer. He also introduced all of us the Myers Briggs Type and Temperament Instrument which was another life-long gift.  It taught me, an ENTJ, that I didn't necessarily make better decisions than others, but because I made them faster, I needed to sit on my thinking long enough to let others click into theirs.
With two young children, a job, a distracted husband and no family support, it was, as for many women in similar circumstances, not such a serene time.  We had students living with us to help out with the kids, including the admirable John Wainio, but I always felt a day late and a dollar short.  My male classmates from Berkeley seem to be surging ahead, Matina Horner, in her thirties, became President of Radcliffe, and I felt I was barely creeping forward.
Although I was tired moving, I was not unhappy when Mike was offered a faculty position at Washington University in St. Louis.  We moved to the wonderful community of Clayton and had eight very happy years in St. Louis.  I found great part-time work running the Educational Confederation, an association of pre-collegiate independent schools.  The school heads were thoughtful, kind people and the work felt interesting and useful.  I also wrote my first book in that period during a research summer when we all went to Seattle with Michael.
When we decided Mike would accept an offer to become chair of pathology at Fox Chase Cancer Institute in Philadelphia, it was my third time in Philadelphia and I felt like a Groucho Marx joke.  I went to work for Graham Finney, my old boss at the Philadelphia Board of Education.  He had started a consulting firm to help Fortune 1000 companies develop their philanthropic strategies.
My first book, New Traditions, arrived in the mail one day just after we moved to Philadelphia.  My husband was out of town. Our eldest was on a school retreat and the youngest, figuring out third grade in a new school.  So I showed it to the nice man painting the living room. He said, as he moved up and down the wall, "Oh."
We had four years in Philadelphia before Michael came home and asked me to visit Houston with him, where he was being considered for chair of pathology at Baylor College of Medicine.  "Houston," I said.  "You are kidding. My rolodex does the east coast and the west coast but where the hell is Texas?"  That was 1988.  We have now lived in Houston for nearly 30 years and, to my great surprise, I have loved living there.  It is a cosmopolitan, interesting, open city with lots of opportunity.  We all thrived.
Along the way, I wrote more books and had more jobs.  I got to know Houston doing community relations for the Houston City Controller, George Greanias.  For four years, I founded and ran the Super Summers Project and gave away over half a million books to middle and high school students in four cities.  Then I was fortunate to have eight years as director of Leadership Rice at Rice University.  I learned so much from figuring out how to teach others what I thought I knew when I took the job.  I put some of that to work for a couple years doing executive coaching and working on the Mother-In-Law's Manual.
In 2010, I started the Y Collaborative with my partner, Nancy Rust.  Both of our parents had been admitted to hospice care and as Nancy and I met over sushi to commiserate, it hit us that this wasn't only about our parents.  One day, it would be about us.  We saw how much we didn't know about death and dying and realized the time to learn was before we needed to know it.  We spent two years educating ourselves and then started talking with others.  The focus of our work is to encourage healthy people to talk about end of life issues.

From this work came the book Death, Dying and Dessert. Reflections on 20 Questions About Dying. and the opportunity to talk with hundreds of men and women about end of life issues.
In 2015, I sold my share of the company to Nancy who wanted to invest in expansion. By then my husband had retired. I remember how anxious I was about his decision (see essay below.) It has, however, turned out to be a wonderful stage of life for us. He is so happy having time to write poetry and fiction, read and think. I'm loving the chance, after decades of marriage, to have lunch together and go out on weekday nights. And we get to spend the summer months in La Jolla. Our son Jonathan, his wife Soyan and their daughter Aviva are nearby and that's a joy. Our willingness to babysit on weekends has certainly moved us closer to sainthood. Seth, his wife Julie and their four children are in Boston, and we visit often but we are not as saintly there.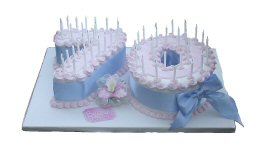 When I celebrated my 70th birthday, my family threw a great dinner party and gave me the chance to make some short comments. (Mom, my son said before me, will be profound, a little long and then she'll cry. I wasn't so long.)  I said the natural place to focus was on all that I was grateful for…there is so much…but gratitudes are not, I think, so interesting to hear about.  Instead, I shared five regrets…small things given the range of regret options, but important to me.  (See those regrets in the REGRETS section. )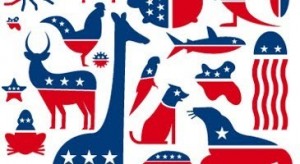 2015, in the run up to the presidential election, all the conversation about personalities and peccadillos left me fatigued and depressed. Why weren't we discussing policy?. I woke up one morning and thought, damn, we can discuss policy . I will.! I started asking everyone, everywhere to complete the phrase: If I were in charge, one thing I would do for the country…. From this came the book Americans Speak which felt redemptive in the middle of so much partisan politics.
In 2018.  I thought I was finished writing books and decided it was time to mentor again. Always, I have been involved in mentoring projects, and always I have found I got back as much or more as I contributed. Once again, it has been true.

The needs and challenges of the young woman assigned to me and her husband reawakened older interests in career counseling and education policy. In working on their issues and challenges, I fell back on my predilection to get clarity on what I needed to learn by writing. How to Find Good Work Without a College Degree was what fell out of my need to figure this out. I really wanted to give it away to groups that work with people 18-35 who could benefit from the resources in the book. After a year of discovering how uncomfortable it made people to hear you wanted to give the something for free, we posted it inexpensively on Amazon in paperback audio and kindle formats.
One more…and I hope final…move.  After 30 happy years in Houston, we moved to San Diego, CA.  We had been vacationing there for years and have family nearby.  Not so many months after we moved, we found ourselves quarantined for Covid 19, and felt so fortunate to be stuck in such a lovely place.
I also found there was yet another book I wanted to write, a book for First Gen college students.  That book, CRACK THE CODE.  A Guide to College Success for First Gens went up on Amazon in 8/20, As with the book before it, I have posted it as a free e-book to allow anyone easy access. My hope is that high school college success programs and college First Gens programs will find it useful and help it reach students  While stuck at home in sequestration, I was able to talk with sixty First Gens, both current students and recent grads.  They made me so hopeful for the future. And right now, as we slog into the last quarter of 2020, hope is something I think we can use.