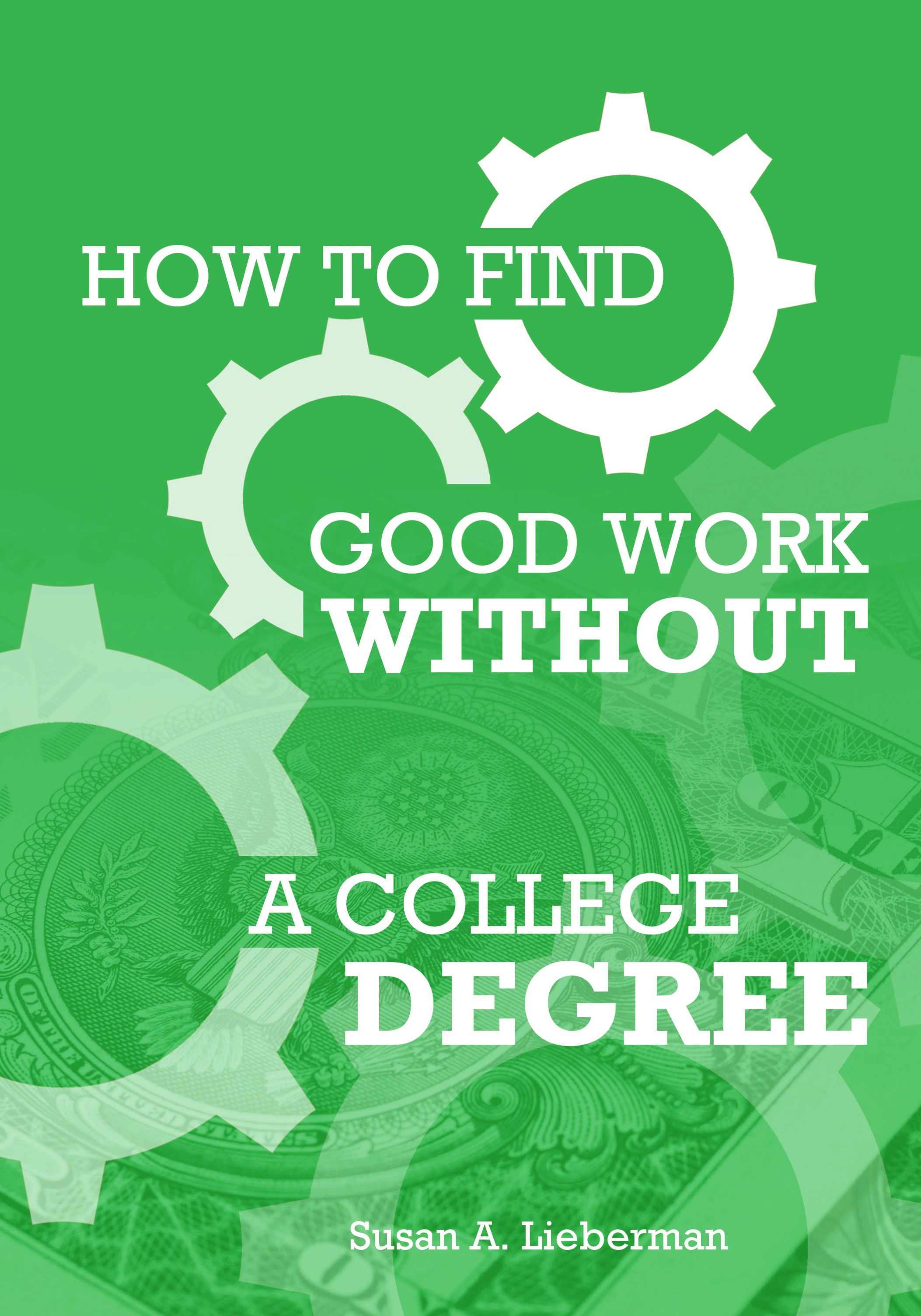 How to Find Good Work Without a College Degree
This book is not yet offered in a print format. However, the free PDF version is available for individuals, schools, organizations or groups that want comprehensive information about finding good work. There are over 100 notes, found at the bottom of the book's pages that will connect readers to websites with additional information. To make it easy for to connect, open the notes page as you read . They are listed in numeric order. if you keep an electronic gadget at hand while you are reading, you can click on the numbers that interest you.:
So read this book, write in it, bend corners to take you back to pages that are important to you. But don't stop looking online, talking to people, finding other ideas. If you find mistakes or want to offer other suggestions, please use the website Comments section to report them. Feel free to use Questions link to send your own questions.